Avcomm AC-747 PNR Headset with Flitelite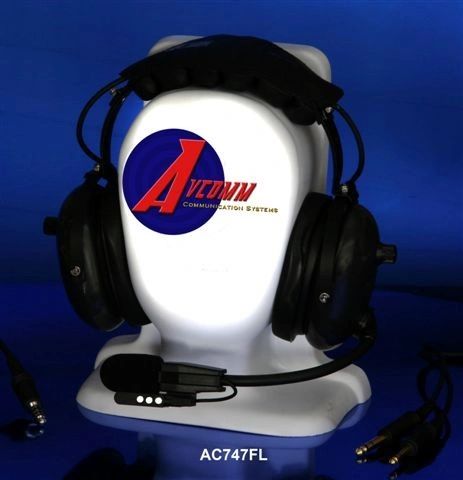 Avcomm AC-747 PNR Headset with Flitelite
Convertible (GA - Helicopter) PNR Headset w/ Flitelite
FliteLite makes multi-tasking at night easy

Read maps and charts without straining your eyes

Developed by a NASA funded program

LiteDetect feature shuts off automatically in lighted conditions

30 minute auto shut-off feature

Rechargable battery backup provides 30 minutes of power in an emergency

The FliteLite is ready for use out of the box when connected to a powered aviation intercom or radio that uses power-based microphones.
To activate / deactivate the light, simply make contact with your lower lip for one second onto the light sensor of the FliteLite. This will start the timer for a one minute interval. For additional "on" time, reactivate the FliteLite.
If your aircraft loses power, follow the activation instructions and you will have a total of 30 minutes of back-up activation time which starts immediately after power loss.