Trek Light Bindle Daypack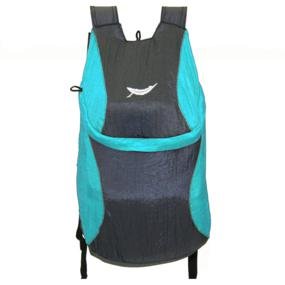 Trek Light Bindle Daypack
The Bindle Pack is an ultralight, ultra strong daypack offering plenty of room for everything you need on a day hike, including your Trek Light hammock and all needed accessories.

Just like you, hiking is only one example of how the Bindle likes to spend its time: this extremely versatile pack is the perfect backpack for traveling, commuting to work, grocery shopping, cycling, music festivals and much more.

When it's not in use it packs into a tiny 3.5oz pouch you can stuff in your pocket - this little backpack changes everything.

Features include:
Zippered main compartment
Handy interior pouch to hold your keys, phone and other stash items
An additional hidden, zipperered security pocket to keep all your important items separated and easily accessible
This pack may be ultralight and compact, but hiking is only the beginning and our gear testers have been finding an incredible number of uses for the Bindle Pack on a daily basis.
The Bindle Pack is the ideal travel companion, bring it along in your suitcase and you've got the perfect walking around bag to use on your trip and it's also an ideal small carry-on. If you ride your bike to work, hit the gym after work, you're looking for the perfect beach bag or you just need something to carry your things around the next concert or music festival - the Bindle Pack is the answer.
Just like Trek Light Gear's other innovative products, the Bindle Pack is made with our incredible parachute nylon material and earns its name by packing down into a tiny pouch when not in use.