Trek Light Compact Hammock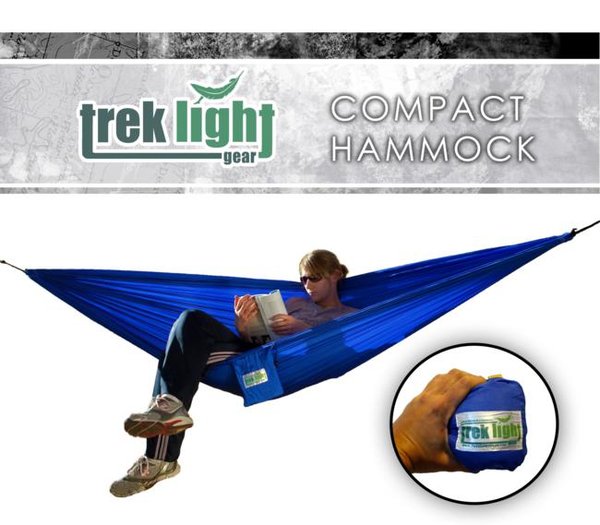 Trek Light Compact Hammock
The Compact Hammock sets itself apart by being one foot shorter than traditional hammocks.

By shortening the length slightly. the weight and pack size of the hammock is significantly reduced to give you one of the lightest, strongest and most compact hammocks you'll find anywhere.

The Compact is perfect for kids and is also a favorite of minimalist gram-counting backpackers.
At 9' long and 5' wide, the Compact Hammock is a perfect hammock for kids and young hammock lovers but is still plenty big enough for most adults to relax in comfortably.

The Compact weighs less than one pound (!) at only 14oz (even less if you swap out the included S-Hooks for our ultralight carabiners) and it still holds up to 400lbs. When you're looking for the absolute lightest and most compact hammock solution without sacrificing the blissful comfort you've come to expect from Trek Light Gear - this is the hammock you've been looking for.